DVDs, Tapes of Performances Now Available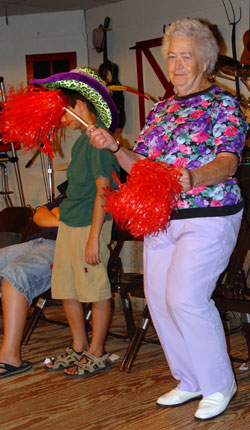 You can now order DVDs or VHS Tapes of Randy's hilarious shows to enjoy over and over. They are also great gifts for people who were volunteers in the show and can't quite remember what happened. The price of these DVDs or Tapes is $20 each plus $5 shipping and handling.

Simply click on the "Order DVD/Tape" button below, and a .PDF form will open. Fill out the form and send it and a check or money order to: Randy Emily, 1880 Grange Hall Road, Corydon, IN 47112. Please allow 4-6 weeks for delivery.